News
Building a garage
16 April 2014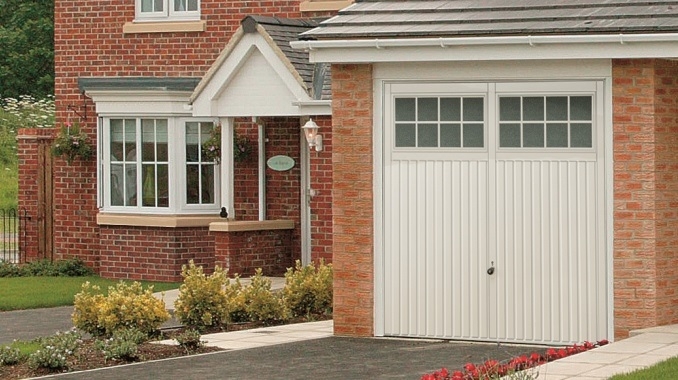 Here's some useful information about what to consider when building a garage so as to make sure you're able to have your ideal garage door installed and avoid some of the potential pitfalls...
Door size
Once you know approximately how wide and high you'd like your opening, contact us to find out what the closest standard sizes are before signing off final plans. This way, you'll have an opening built to your requirements to suit a stock door size rather than paying a surcharge for a bespoke or modified size.
Head-room and side-room
Sectional garage doors and roll-up garage doors do require additional headroom and side room, so take this into account when finalising measurements, otherwise you may find that the style you'd like is not able to fit.
Behind or within fit?
Consider how your driveway will meet with the garage floor. It could be set back when fitting behind the opening as opposed to within the opening. This can result in a neater, more professional finish.
Add extra value
By building a slightly wider garage opening to accommodate increasingly popular vehicles such as 4x4s and people carriers, this can add extra value to your development and keep ahead of the competition in the progressively competitive housing market.
Door style
This is a personal choice but there are a number of things to consider:
If you have any questions, please do not hesitate to contact us on 0116 269 7174. We'd be happy to help.
« Go Back